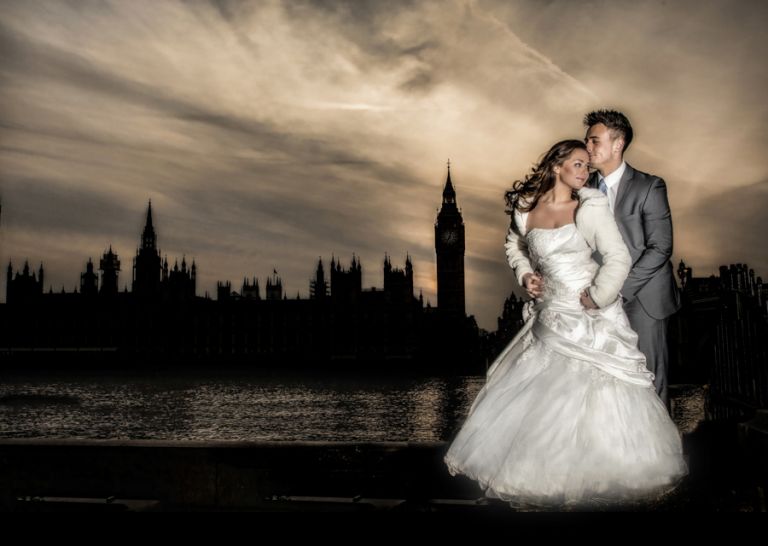 LONDON DAY AND NIGHT WEDDING PHOTOGRAPHY TRAINING COURSE
£500 per delegate for both days – £100 deposit required to book
April 8th  1700 – Midnight   –  April 9th 0930-1600
Join me at 1700 on April 8th in central London the start of a 2 day weding photography training workshop. We'll begin with a brief chat about flash, triggers, settings and outline our plan before we start our photography with a bride and groom model shooting through sunset and dusk until just before midnight. By shooting later in the day we will be able to avoid more of the crowds and take advantage of many stunning locations and landmarks as we mix the modern and historic buildings, bridges and towers. 
During this time we'll be using a mix of flash and street lights to create stunning images against the famous backdrops. You'll have plenty of hands on shooting as I demonstrate my style and approach before guiding you to create a similar image or something unique to yourself.
Attending a workshop isn't just about creating stunning images, it's the journey involved in creating these images and where and how we work out camera and flash settings so you can quickly and easily create similar images on a real wedding day.
You'll have access to our flashes and triggers for the off camera flash elements of the workshop (Canon, Nikon, Sony and Fuji). it is recommended you have your own flash for when we are shooting with on camera flash. We'll also be using a variety of gels, grids and other modifiers from Magmod.
You'll also have plenty of opportunities to guide and direct the models. On the way we will try and incorporate into our photos, Westminster, St Paul's Cathedral, Tower Bridge, Millennium bridge, The Shard, Tower of London, Banks of the Thames, etc
On day two we'll meet up again at 0930 for a mid-morning and afternoon of urban shooting taking in several key locations during daylight finishing around 1530 with a coffee and debrief taking us until around 1600. During the second day we'll be putting all the skills from day one into practice as we photograph our bride and groom with a variety of lighting techniques including off camera flash.
Skill Level – All levels. To get the most from the workshop we would recommend you are able to control your camera manually and own at least one speedlite for your camera.
Areas we'll be covering – 
Selecting the best light source for the subject – flash on and off camera, natural light and LED lighting
Quick and easy go to settings for using flash in daylight and after dark
Off Camera Flash – using single and multiple speedlites
Creating images at night – our workflow for exposure, focus and creating the image
Off Camera Flash – Using Modifiers, grids, and coloured gels
Posing and composition
Previous London workshop images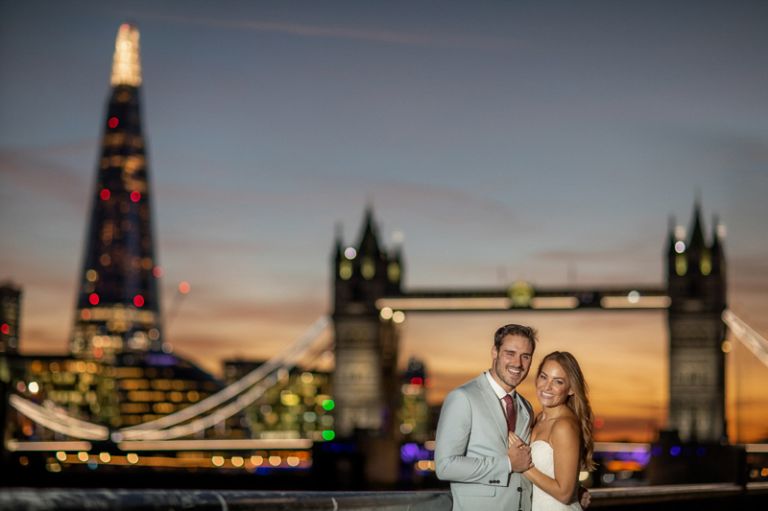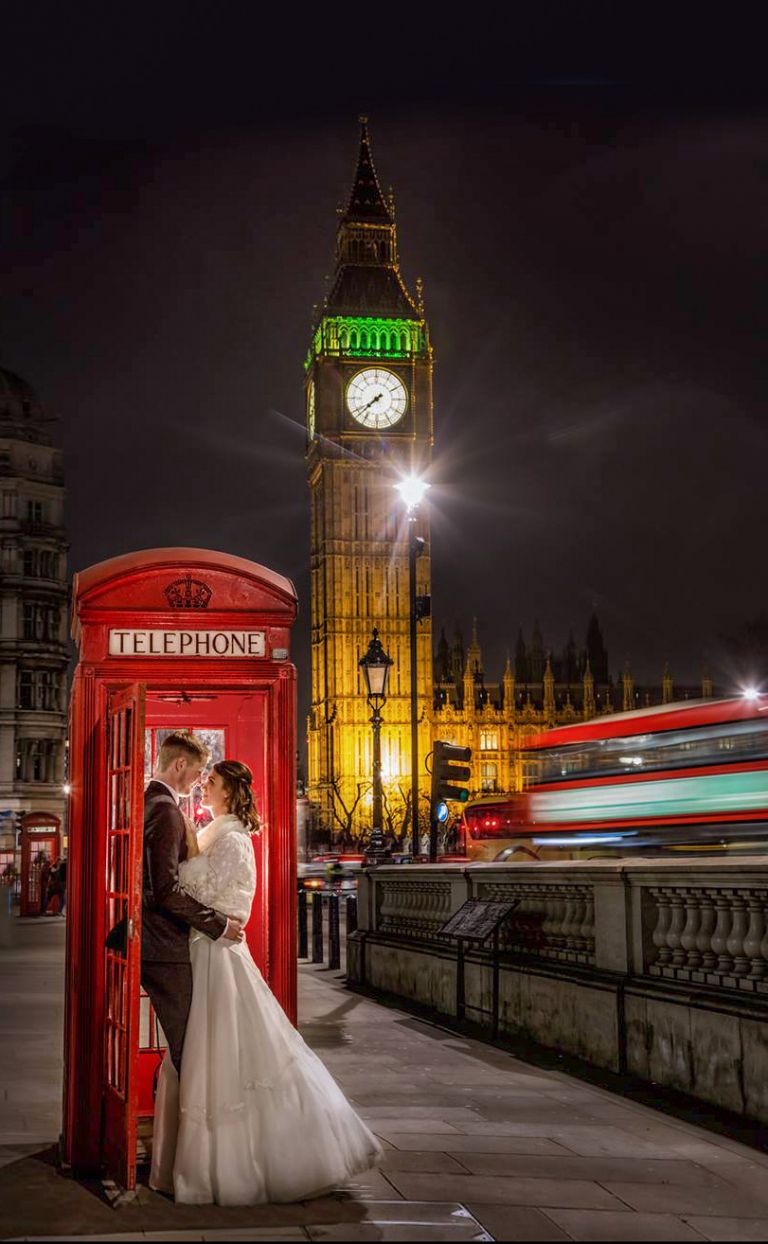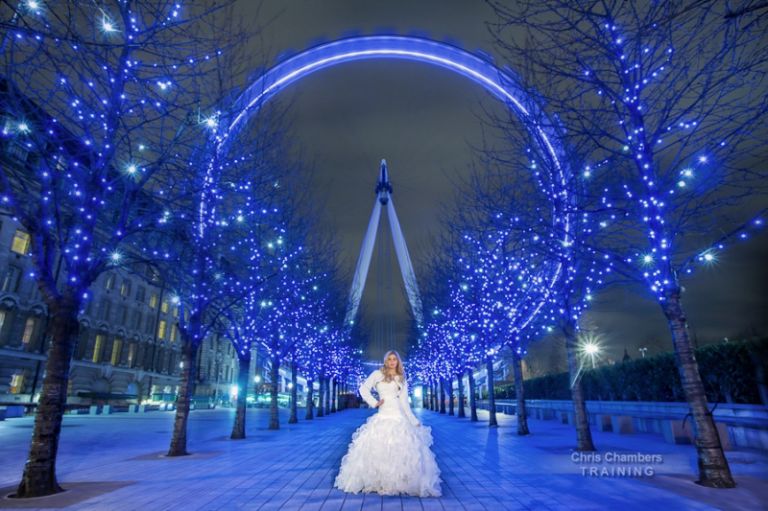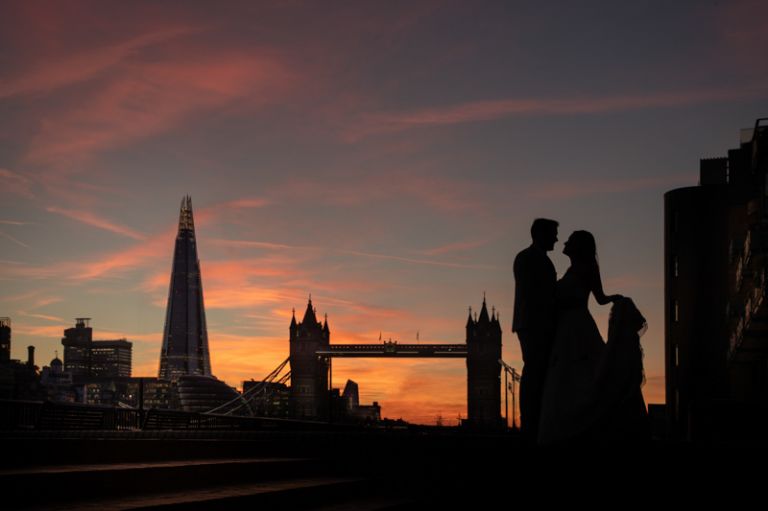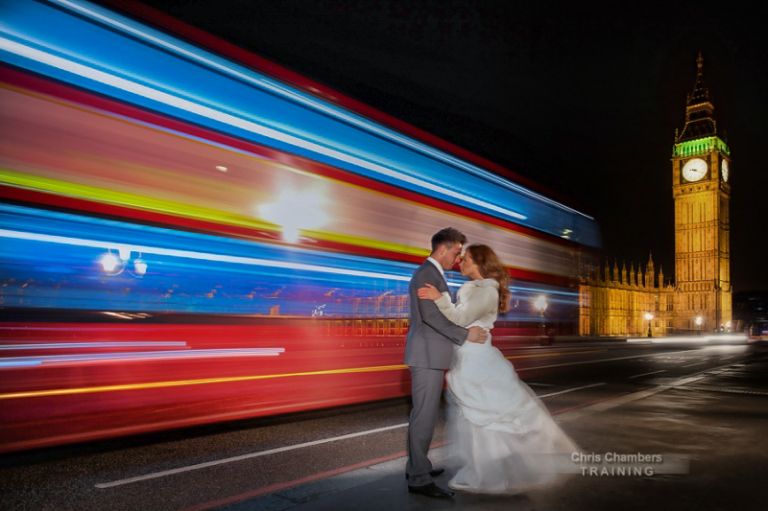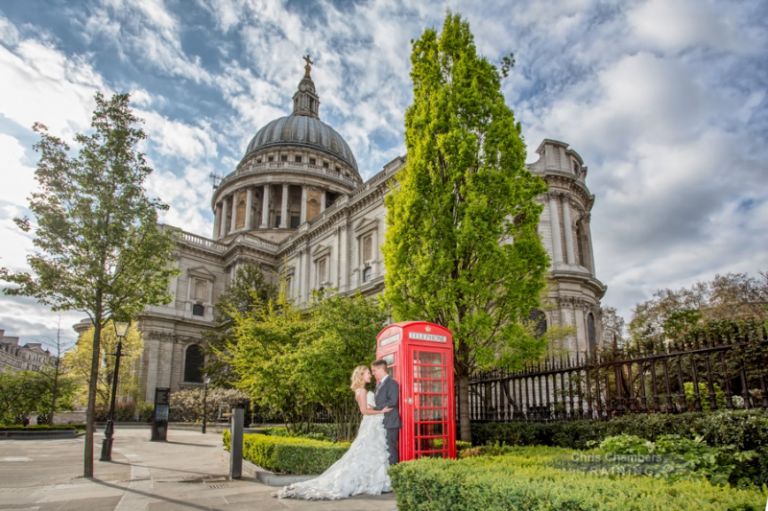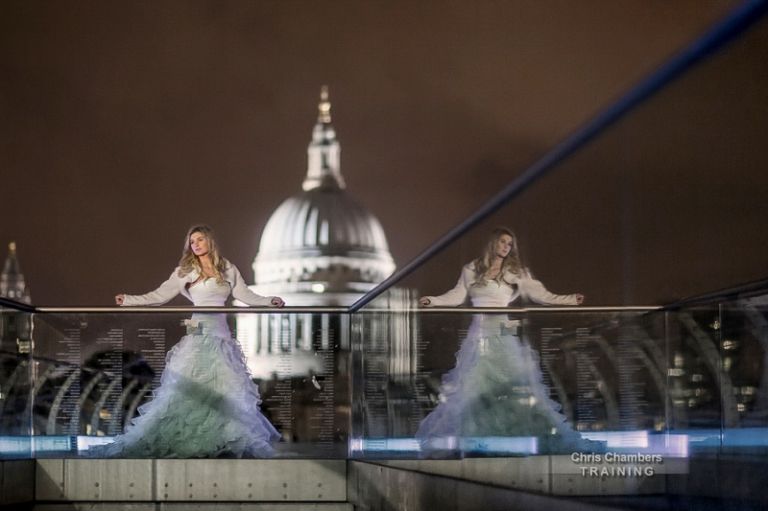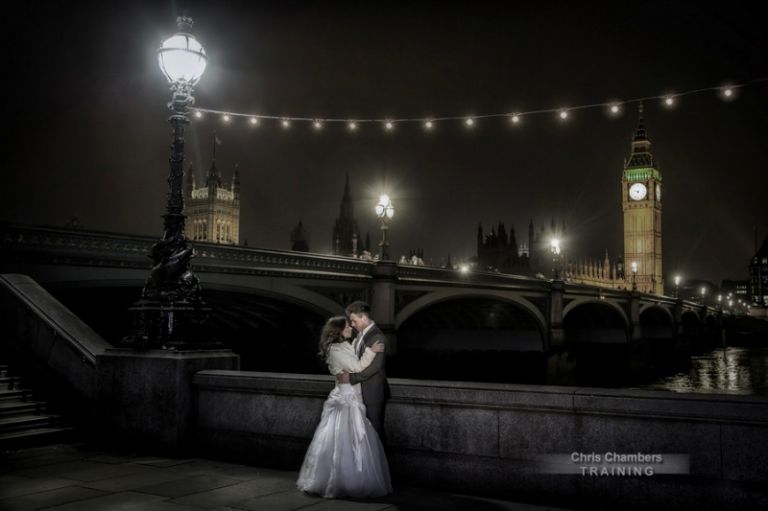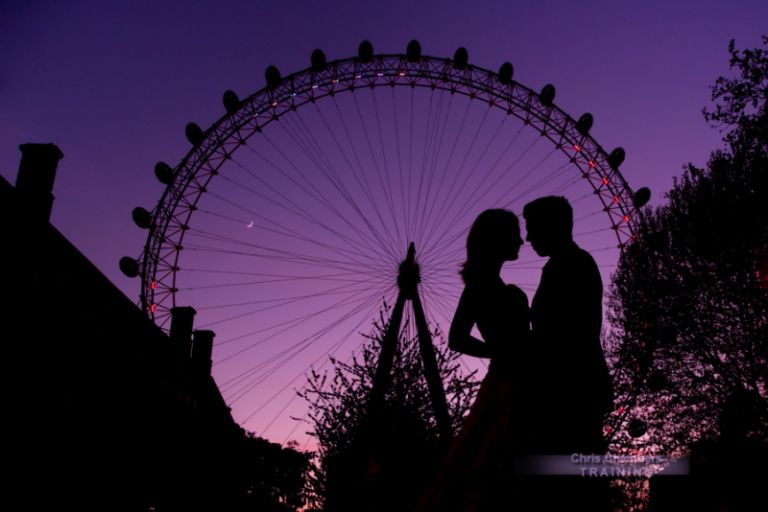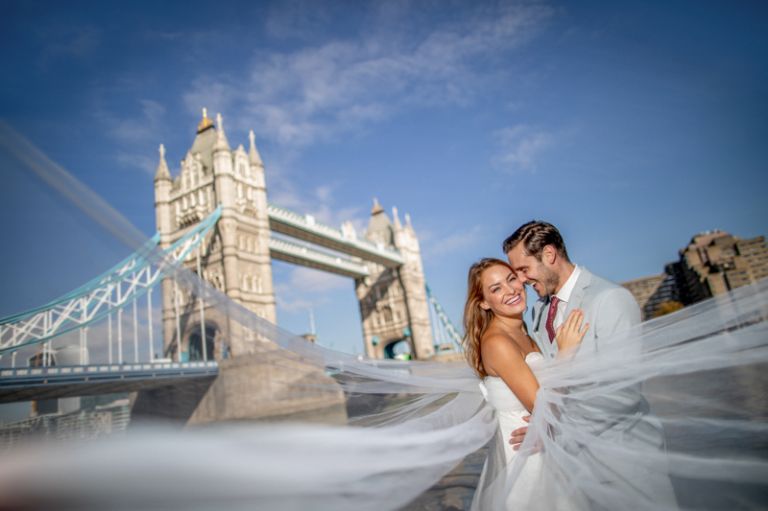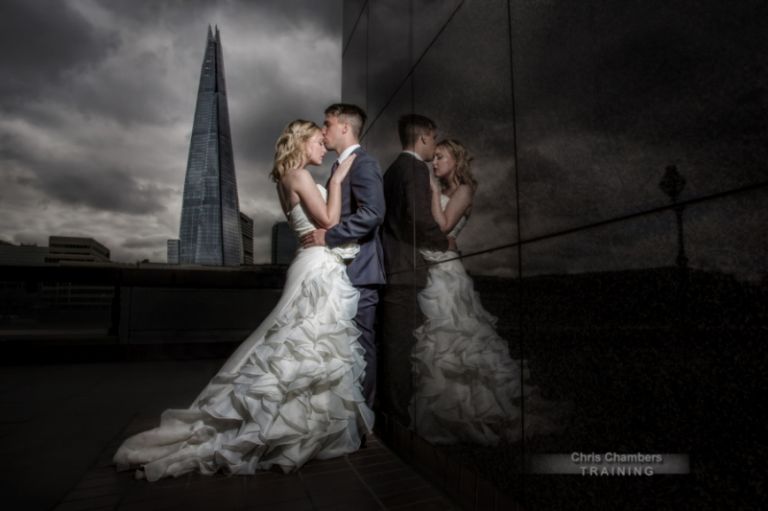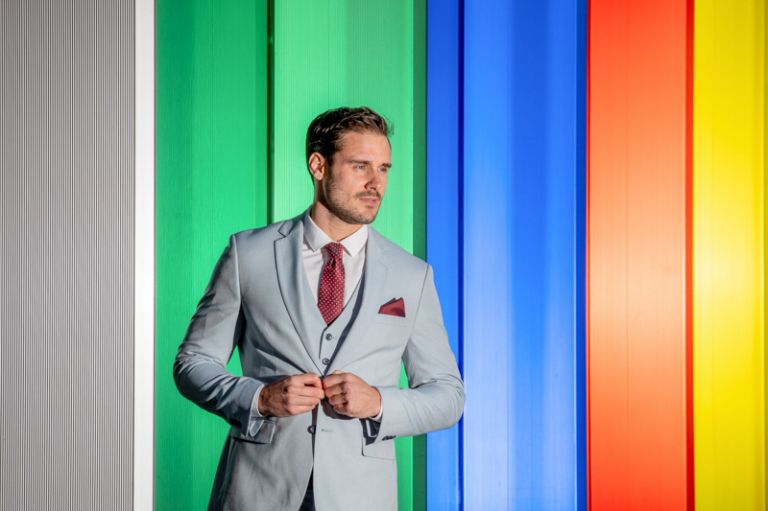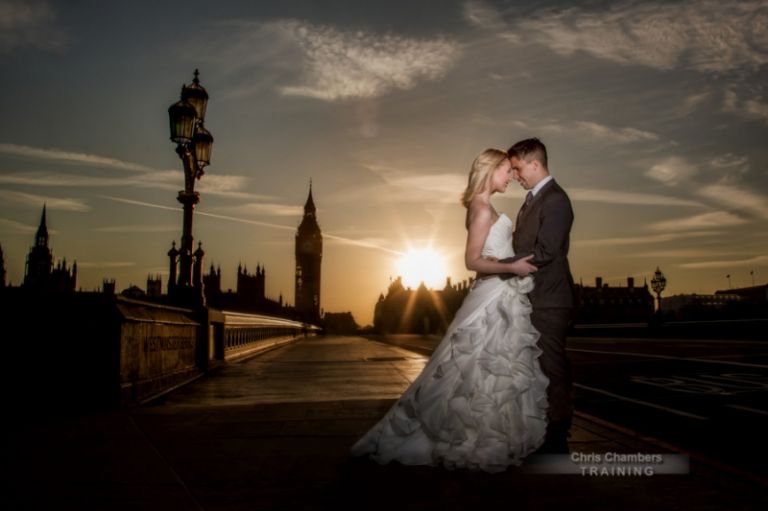 Training and portfolio days are designed to help build your knowledge and confidence with real world advice and training that can be easily replicated on a wedding day.
Who can book – A good working knowledge of your camera and settings are essential to maximise the learning opportunities of this day. Because of the nature of this day and the amount of information available to attendees
Equipment Required – Camera with lenses from wide angle to around 200mm would be of the most benefit. A tripod for the night shoot and flash gun. Waterproof clothing, weddings don't stop if the weather's bad and we'll aim to shoot outdoors during the day. We have flash triggers for all brands of camera for use with ou flash system and modifiers including gels and grids from Magmod
Staying over – We'll be starting near Westminster on day one and finishing near St Pauls. A central London hotel would be ideal, there are a number of Premier Inn and Travellodges nearby. The Premier Inn on Towerbridge Rd and The Tower Hotel next to Tower Bridge both have car parking on site.On Day 2 we'll start at Tower Bridge and finish in the same area.
Traveling: London is easily accessible by Rail, road and air. We'll be meeting and finishing at central locations allowing you to walk or use public transport or taxi's to reach our meeting point. Finishing location on day one will be around St Pauls, nearby are several underground stations, and the area is served by black cabs and private operators.
Limited availability to ensure all attendees have the opportunity to shoot and learn Lunch and refreshments are included. Book with a £50 deposit per day.  (I have limited the places available to ensure everyone comes away with lots of knowledge and images)
Conditions of booking: All monies paid are non-refundable. Images taken on the workshop may be used for marketing purposes including website and print they cannot be used for qualifications or competition entries. Whilst we aim to cover the full itinerary for the day we cannot be held responsible if due to factors outside our control we are unable to complete any part of the day's course.