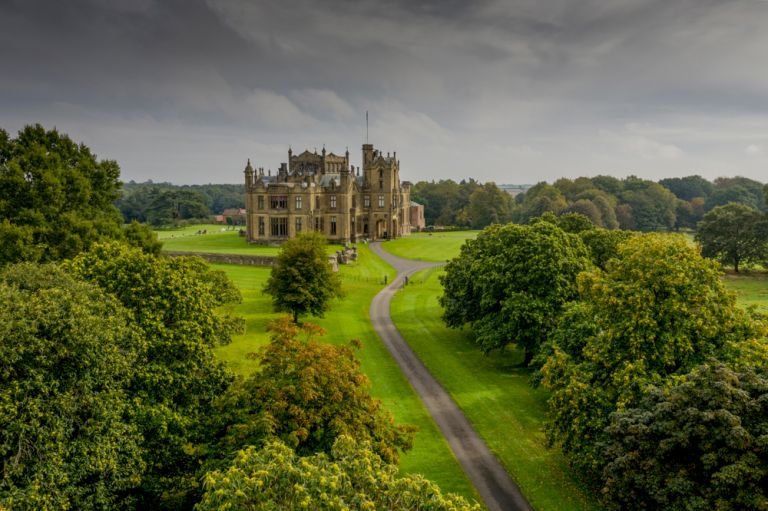 Allerton Castle Wedding Photographer Workshop. 
November 14th 0900-1700 £300 book now with a £100 deposit
Working in a luxury venue with mixed and difficult lighting with a follow up Editing session via zoom
A large and imposing nineteenth century gothic house, Allerton Castle is one of the UK's premier wedding venues. During our wedding photography workshop we'll be working inside and out of the castle where I'll discuss and demonstrate a number of the key images I take during my weddings here and give you the hands on time to create images of our bride and groom models.
Dark wood panelled interior, an 80ft ceiling in the Great Hall and complex mixed room lighting are just some of the factors we have to work around inside this amazing venue. I'll talk through my settings and why I switch from on camera to off camera flash, add modifiers or use natural light with a few fast tips and tricks which will work at any wedding venue.
As one of the few photographers recommended by Allerton Castle I'm fortunate to work here on a regular basis and over the last few years a high number of my award winning wedding photographs have been taken at this venue.
Outdoors we'll create a series of images showing the amazing exterior and architecture using a mix of flash and natural light.
During the workshop we'll cover…..
Working in complex and difficult lighting scenarios
Selecting the best light source and modifier for the situation
On and off camera flash settings indoors
Selecting and using the correct lighting modifiers
Using natural light for dramatic indoor images
Creating silhouettes indoors
Expoure bracketing for weddings
Off Camera Flash outdoors
Planning your wedding shoot around the light
Bride and groom posing
Groom preparation
Bride alone images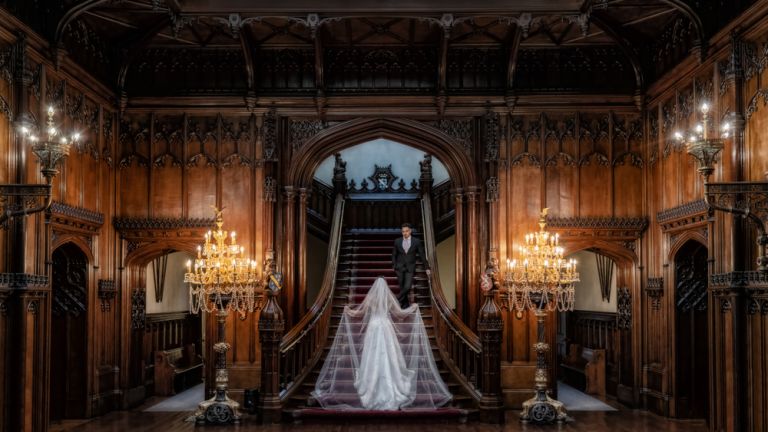 The staircase in the Great Hall, one of the must use locations for every wedding at Allerton Castle, mixed ambient lighting, dark wood panelling and an 80ft ceiling present several lighting issues to overcome in creating a highly polished finished wedding photograph.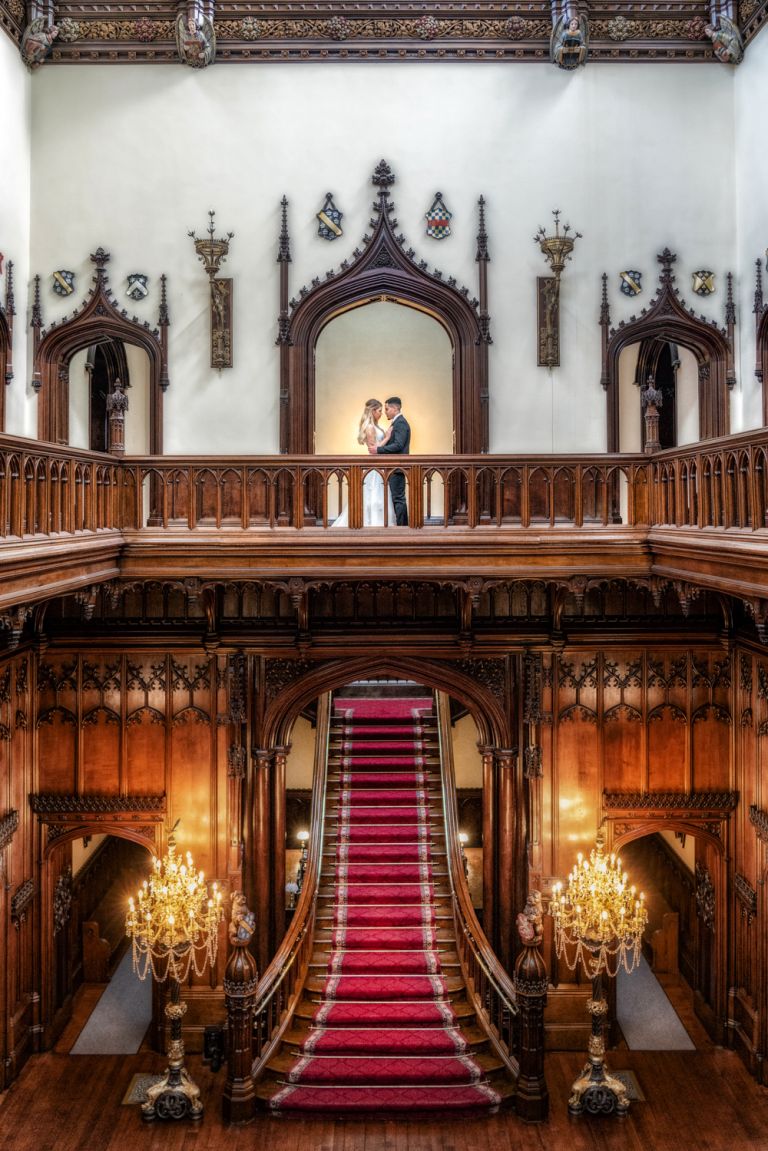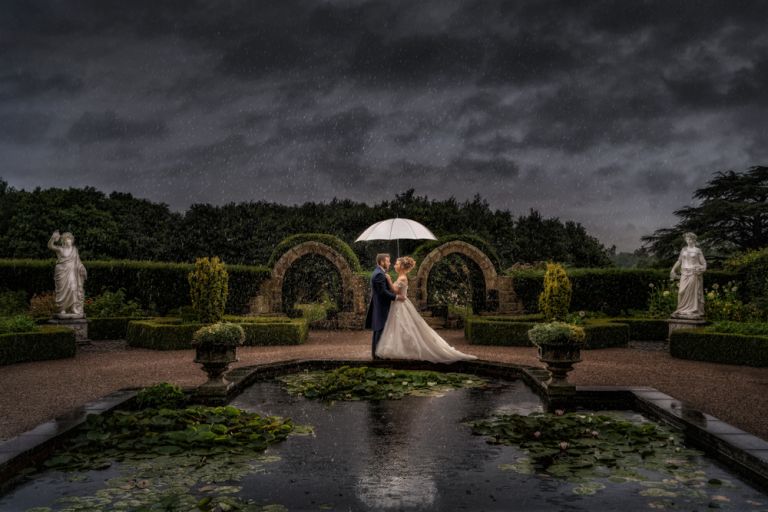 Outdoors, we'll explore and use the grounds and amazing architecture of Allerton Castle as we create a number of dramatic of camera flash images and also where applicable natural light too.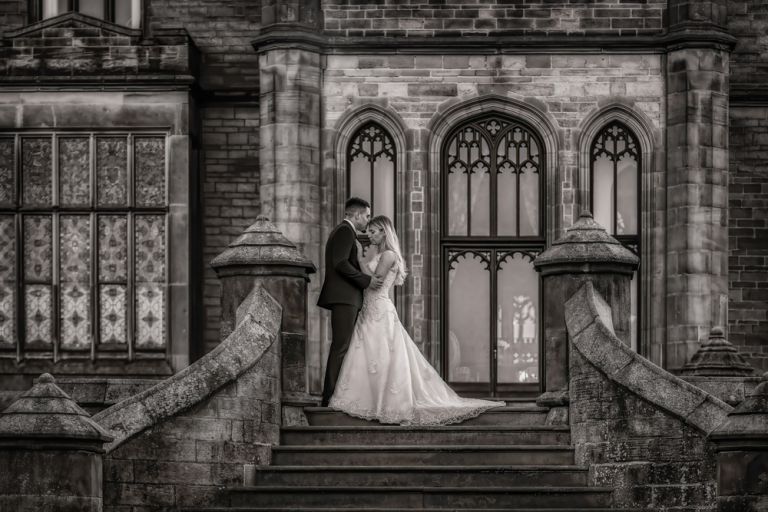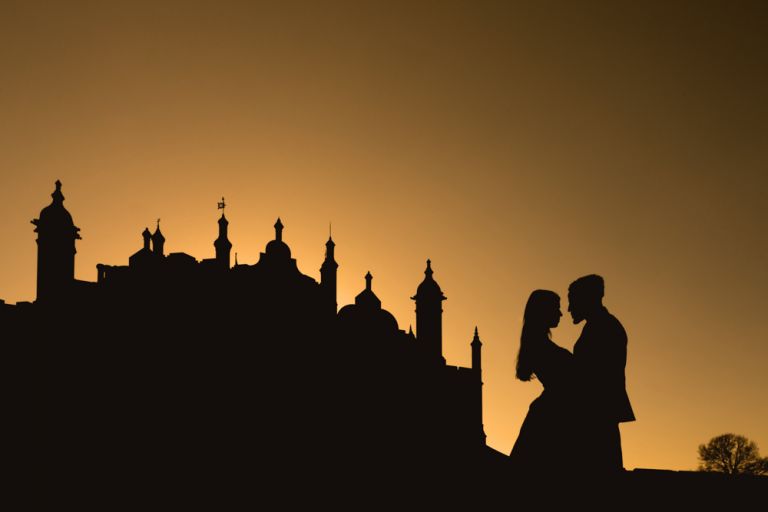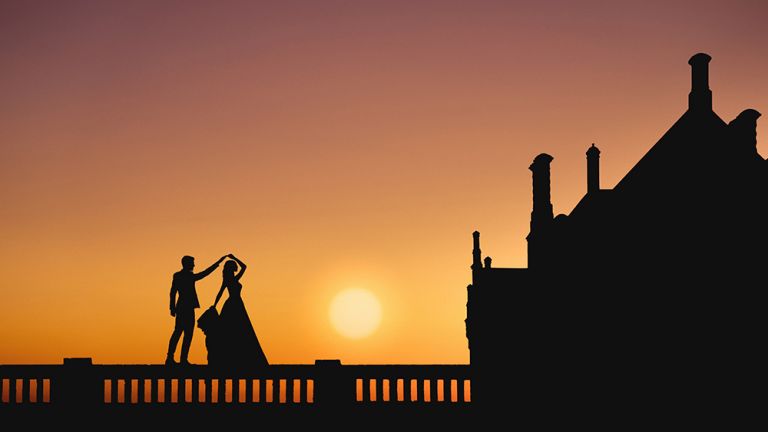 Indoor and outdoor silhouettes, selecting the best locations to create silhouette images that your couples will want to include in their wedding album.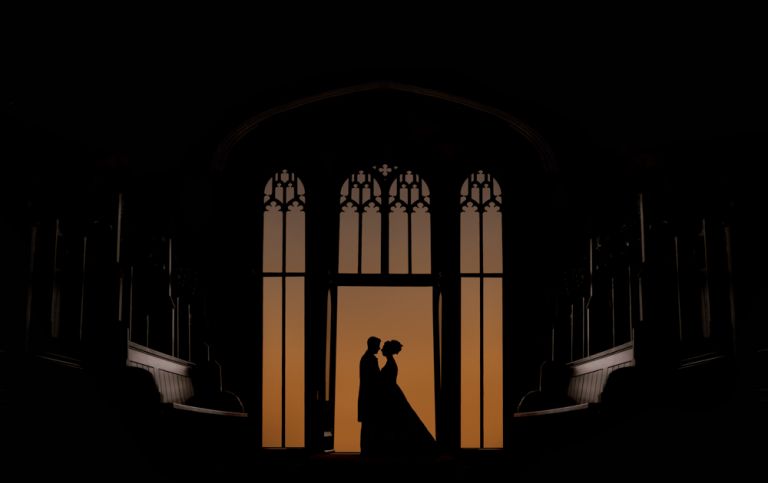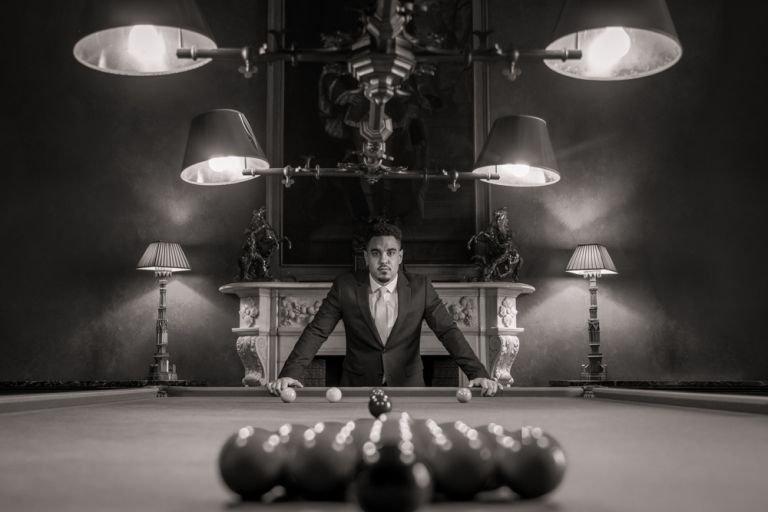 Groom preparation. Our day begins with a series of images of our groom as we create a series of preparation images in the Billiard Room using natural light and flash we'll use go to settings and quick techniques that will work in any wedding venue.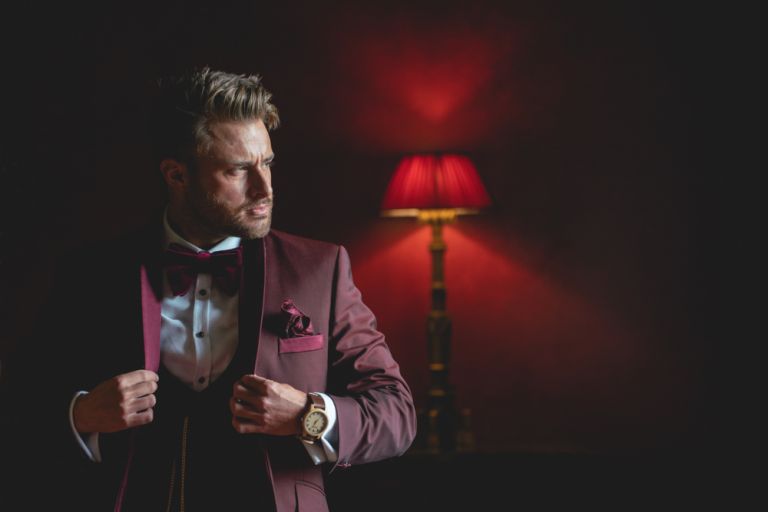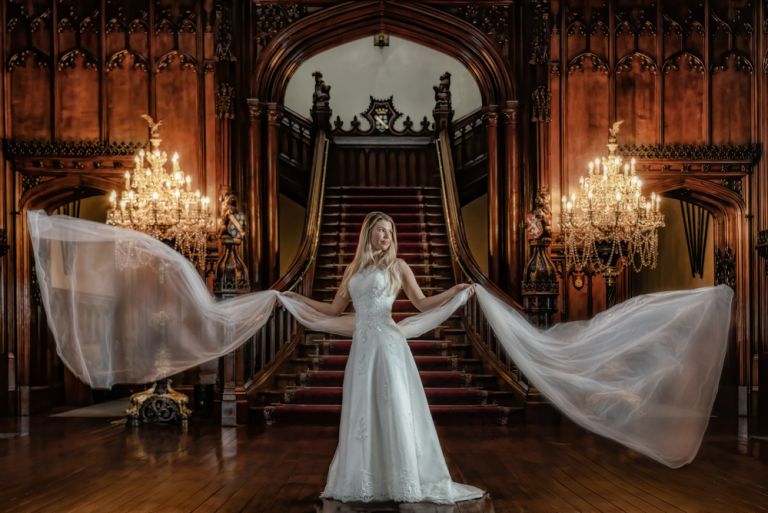 Indoors, selecting the locations, framing and lighting, mixing modifiers and flash with natural light, choosing the correct location for your subject and appropriate lighting.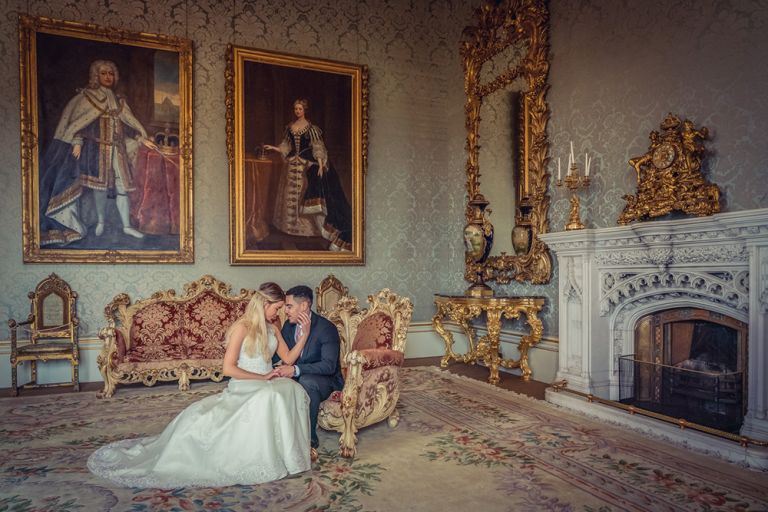 £300 book now with a £100 deposit
Who can book– This course will cater for skill levels from intermediate to advanced. A good working knowledge of your camera and settings are essential to maximise the learning opportunities of this day. Because of the nature of this day and the amount of information available to attendees I will not accept bookings from anyone within a 20 mile radius of my Postcode ( WF10 5EW )
Equipment Required – Camera with lenses from wide angle to around 200mm would be of the most benefit along with a speed lite for use on camera. Waterproof clothing, (weddings don't stop if the weather's bad and we'll aim to shoot outdoors during the day).
Getting here – Close to the A1 Allerton Castle is easily accessible by car, the nearest train station is Selby and the nearest airports are Leeds/Bradford and Newcastle. There is no accommodation available at Allerton Castle but there are hotels in the nearby the towns of Wetherby, Harrogate and Knaresborough as well as hotels nearby on the A1 at Wetherby services.
Allerton Castle, Allerton Ln, Allerton, Knaresborough HG5 0SE
https://www.allertoncastle.co.uk