A series of 6 webinars covering a whole wedding day to the final wedding album delivery. Purchasing the webinars includes four weeks access to the recordings Each webinar will last between 60 and 100 minutes.
Starting before we even leave home, setting up our cameras, pre-wedding checks and equipment required, planning for the unexpected including spares we hope we'll never need.
During each webinar I'll talk about my thought process, how my camera set ups change for key moments including, exposure mode and settings, metering and focus. 
I'll also talk through key shots to capture and how these fit within the day's workflow
I'll also show a number of completed client ready images as well as show the original out of camera RAW files to discuss the edit process and vision behind the completed image. 
The webinars will follow a small number of weddings to show Church, Civil, Wet and Dry weddings. Sections of the day will include Allerton Castle. Peckforton Castle and Rudding Park and a Church to marquee wedding.
Webinars available at £15 Per session or Click here to purchase all 6 Webinars and access to the recordings for £50 
Part 1 - Wedding Day Preparation
My wedding kit – What I take to a wedding day. My primary and spare equipment
Kit preparation – setting up the cameras before shooting
Logistics planning and details. 
The wet weather plan, even if the forecast is amazing, the plan B options and wet weather kit I take along just in case
The role of the second shooter / assistant
Working without a second shooter and the adjustments I make. 
Capturing the venue images – establishing and detail wedding venue image

Part 2 - Bride and Groom Preparation Images
Details, candid, posed and capturing key moments during both bride and groom preparation sessions
Groom and Groomsmen
The Brides reveal
Father of the bride first look
Straight out of Camera to edited files – the before and afters of key shots with their editing process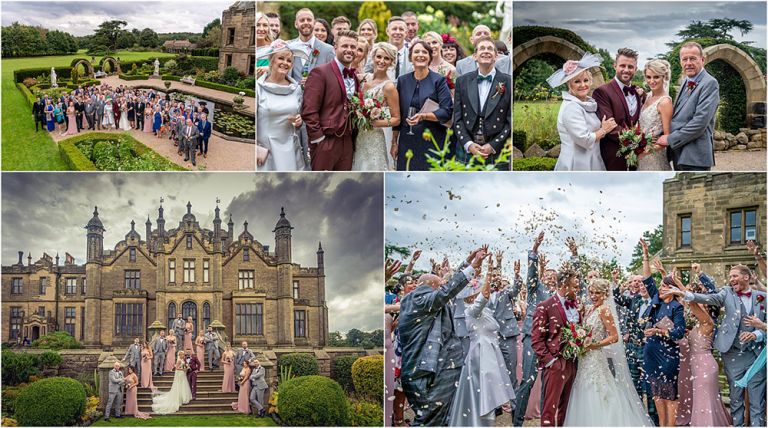 Part 3 - The Wedding Ceremony, Groups and Drinks Reception
The Wedding Ceremony
Priority location choices
Changing camera settings for key moments
Metering and exposure mode
Focus modes and changes

 

Straight out of Camera to edited files – the before and afters of key shots with their editing process
Formal Groups
The shot list – Our one sheet of wedding day notes
Managing and organising groups and streamlining groups for faster results

Group Posing – Family and Bridal Party 

including

 quick easy tips for 

tidy groups
Lens choices and choosing locations
Lighting
Candid and informal images
Equipment choices and settings 
Anticipation and planning. 
Splitting the roles between 2 photographers.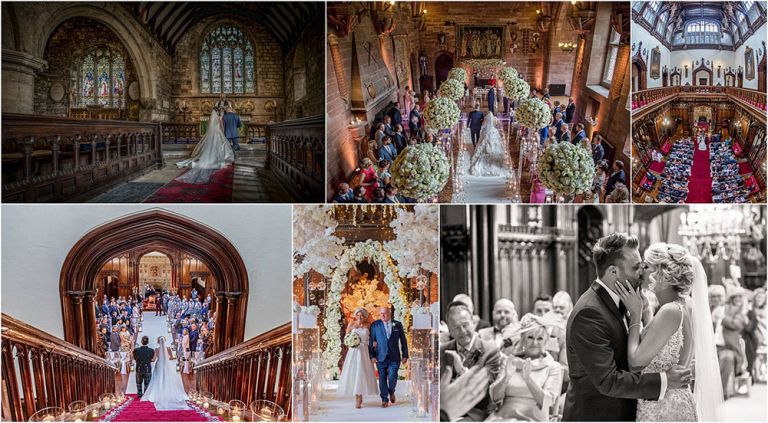 Part 4 - The bride and Groom Together Day time and sunset
Capturing the bride and groom key images in a short space of time 
Signature shots
Effective planning before the wedding day to maximise our time, locations and images
Setting our own expectations
Equipment choices, lenses and lighting set ups
Sunset – 5 minutes of rush
Straight out of Camera to edited files – the before and afters of key shots with their editing process
Drones and Weddings – using drones on a wedding day
Part 5 - Speeches, Dance floor and Night Time Photographs
Wednesday 20th May at 1700hrs
Speeches 
Location choices
Anticipation of key moments
Camera settings
Lighting
Dancefloor
Splitting roles between you and your second shooter
Locations
Camera set ups for multiple cameras
Lighting
Safety shots before fun shots
Night Time photographs
Location choices
Lighting
Speeding up and maximising your time with the bride and groom
Straight out of Camera to edited files – the before and afters of key shots with their editing process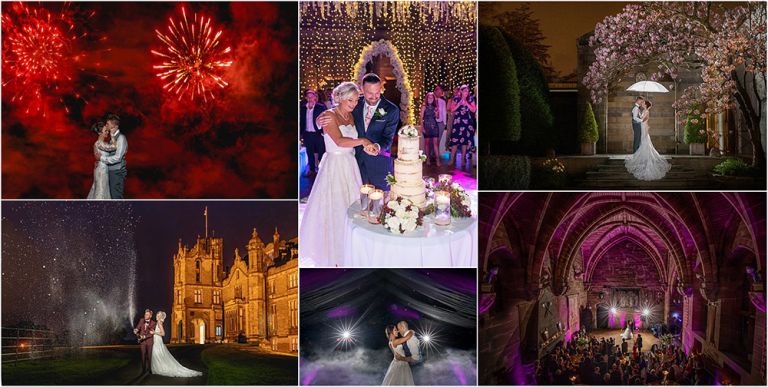 Part 6 - The Wedding Gallery and Wedding Album
Friday 22nd May at 1700hrs – if you can't make the live session you'll still have access to the recording
More than 98% of my packages sold include a wedding album and all have a wedding gallery
During this session explain how throughout the wedding day I am shooting for the album, spreads and layouts to maximise my sales potential. I'll also discuss the process for album design and how I plan and organise the album layouts and spreads using Fundy Album Designer.