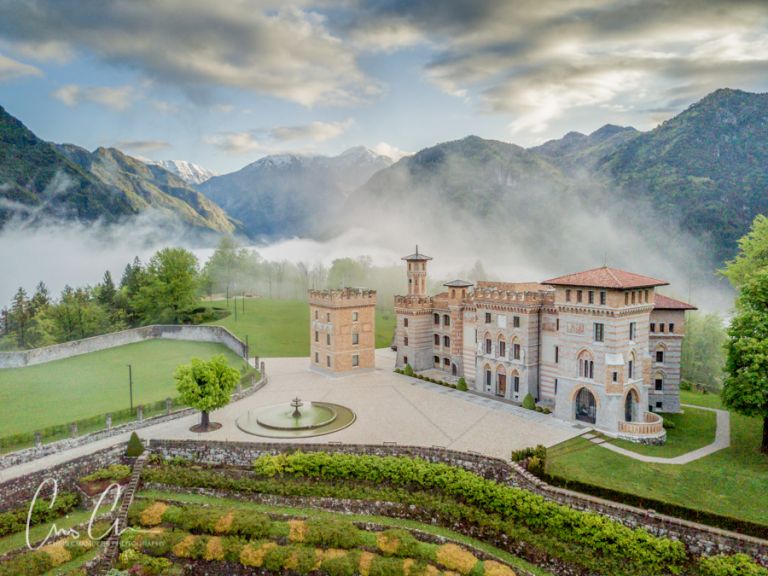 Italian Castle Wedding photography workshop – Graphistudio's stunning Castello Ceconi
Monday October 10th to Friday October 14th
 £750 including refreshments and lunches. 
FULLY BOOKED

Located at the foot of the Dolomites around ninety minutes away from Venice the stunning Castello Ceconi is the venue for our exciting Italian wedding photography workshop from Monday October 10th. Our  previous four workshops at the castle were action packed, intensive, lots and lots of fun and easily the best workshops I have ever hosted.
Owned by our album supplier Graphistudio, Ceconi Castle has been completely refurbished to the highest standards inside and out promising an amazing venue for our wedding photography training training workshop.
The weeks workshop with our bride and groom models will include a Venice bridal shoot, Castle Bridal shoot, bride and groom preparation all in and around the Castle, nearby waterfalls and church, our agenda also includes a night bridal shoot making the most of the castles floodlit exterior. Also during the week we'll be talking about album design, upselling and demonstrating Photoshop and Lightroom live edits of images we have taken that day. 
We will also attempt atleast one night of astrophotography allowing us to create some stunning starry sky night images from this dark sky location.
During the week we will make a visit to the nearby Graphistudio album factory for an informative tour and look at the album production process, the hand made album production process has to be seen to be believed and even if you're not yet a Graphistudio customer, you can't fail to be impressed by the meticulous attention to detail that goes into every hand made wedding album.
The workshop includes all lunches and welcome dinner on Monday evening. Not included are flights (Low cost flights to Venice around £70 return), other evening meals and hotel accommodation (The local hotel is appx £40 per night).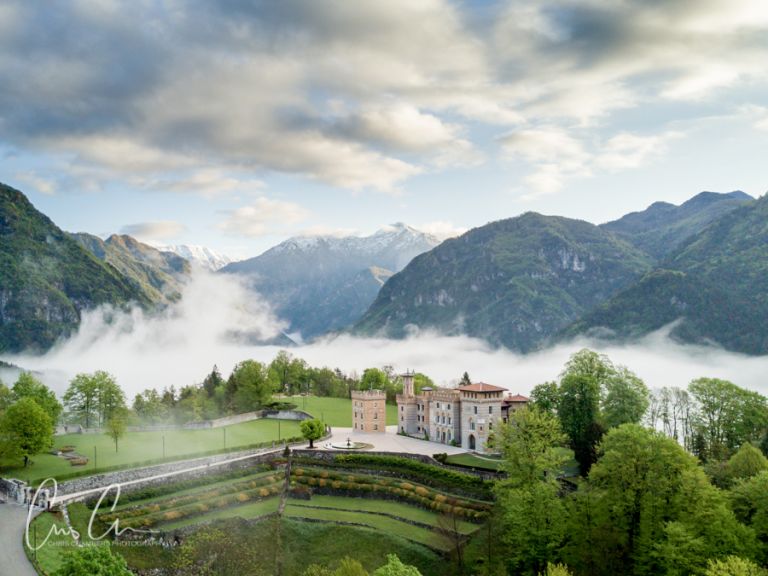 Our Planned Itinerary for the week – 
Sunday 9th – The day before
Anyone arriving Sunday afternoon I'd recommend staying near Marco Polo Airport as this'll be our meeting point on Monday morning. We can meet early evening and discuss the week ahead. This is optional and you won't be missing out if you don't attend.
Monday –  Venice
We'll meet nice and early near Marco Polo Airport for an early start in Venice to photograph our models in and around the island before mid-afternoon making our way to the hotel near the castle ready for check in and an evening meal. During our day in Venice we'll take in Rialto Bridge, St Marks Square, narrow alleyways and canals, bridges, and the small island of San Giorgio looking back onto St Marks square.
Tuesday –  Today is all about photography with our bride and groom models. 
AM – Pre-wedding and portrait photography. A mornings session of relaxed portrait photography with our couple on a pre-wedding shoot. This'll be a mix of couples and individual images.
PM – Indoor photography session. Finding and making use of natural light
PM – Night shoot at the castle with our bride and groom, we'll be using coloured flashes, spraying champagne and creating those incredible marketing images that wow our clients. Weather permitting we'll also finish off with Astro photography
Wednesday – Wedding Photography – preparation to evening
AM – Graphistudio Tour
PM – Groom alone – Preparation images and posing. We'll work with our groom to create a number of wedding morning preparation style images before a number of posed groom images with flashes on and off camera. During this time there'll be an optional unstructured bridal shoot where you'll have the opportunity to light, pose and direct our bride as you wish.
PM Bride Alone Preparation images – We'll simulate a series of bridal preparation images creating a realistic bridal preparation environment covering make up through to the fastening of the dress.  During this time there'll be an optional unstructured groom shoot where you'll have the opportunity to light, pose and direct our groom as you wish.
PM – We'll head down to the nearby canyon and waterfalls with our models who'll be in bride and groom outfits. This is a superb and creative shoot in a stunning natural location.
PM – Night Shooting at the Castle – we'll move away from the castle for our night shoot with the Bride and groom. If the previous day hasn't allowed, we'll hopefully finish off with some Astro Photography and light painting.
Thursday – Business and Photography
With a number of business presentations today you are welcome to choose which you'd like to attend or alternatively you can work within a small group with the models to create a number of personal portfolio images.
AM – Album design – creating and selling wedding albums, during this presentation we'll discuss our sample strategy, album selection, how we group and sell our collections. We'll then create a customer album using Fundy Album Designer. During this process you'll see how shooting for the spread aids the design process as well as up-selling album spreads.
PM – Marketing and business presentation, this will cover marketing, referrals, social media management and networking.PM – Indoor flash photography – We'll create a series of images of our bride and groom models using flash and modifiers and Gels
PM – Business sales presentation – Selling and up-selling your products and services.
Friday – Editing and Workflow. 
AM – Editing and workflow – We'll review a number of our images form the week and edit a selection demonstrating Lightroom and Photoshop workflow, use of plugins, presets and shortcuts to speed up your own editing.
1130 – Return to Marco Polo or Treviso airport for onward journey to Venice / home.
Equipment required– Camera bodies and lenses from wide angle to around 200mm. Speedlite for use on your camera. Tripod and cable release.
Who can book – This course is suited to intermediate and advanced photographers with at least a working knowledge of use of flash on camera and able to their camera in manual mode.
Monies – A non refundable deposit of £150 is required to book – Remaining Balance due August 25th 2022
Some of our images from our previous workshops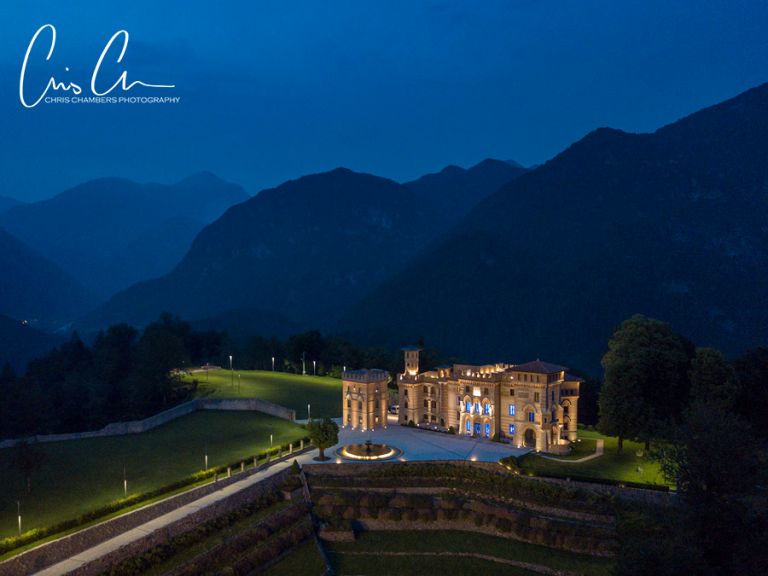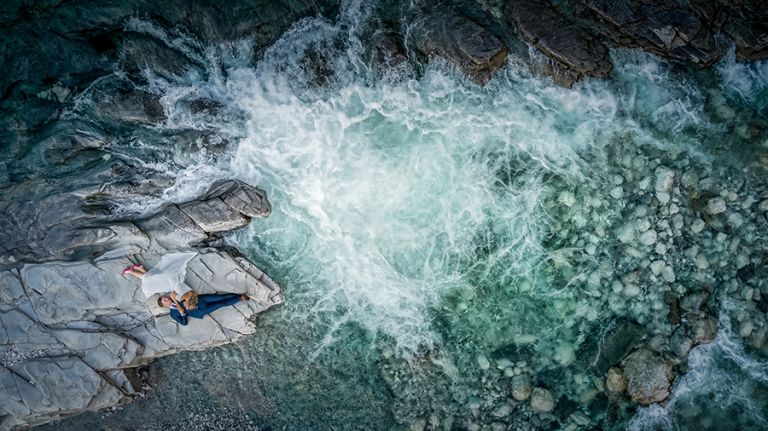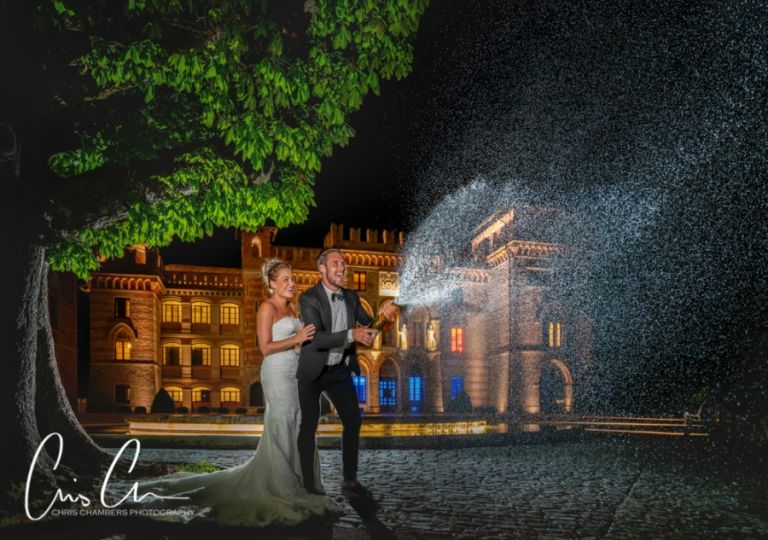 Afterdark, I'll be teaching how we create our signature afterdark images, choosing the best locations and creating stunning photos with our simple to follow workflow. Lots of hands on shooting time including champagne spraying.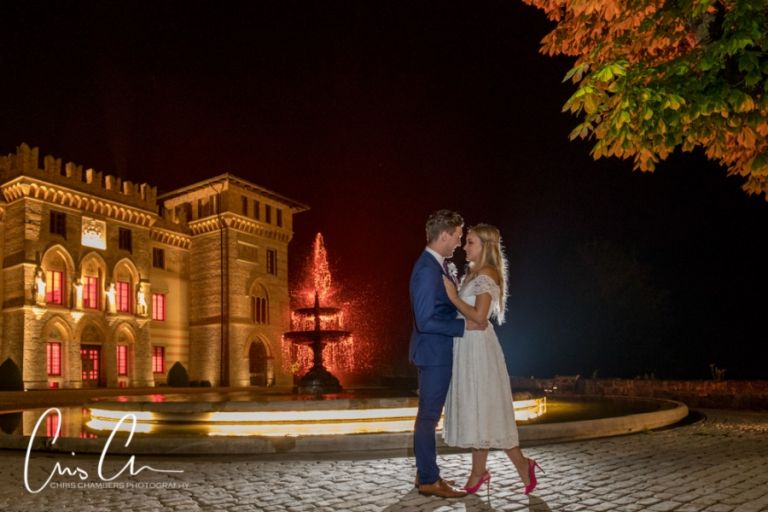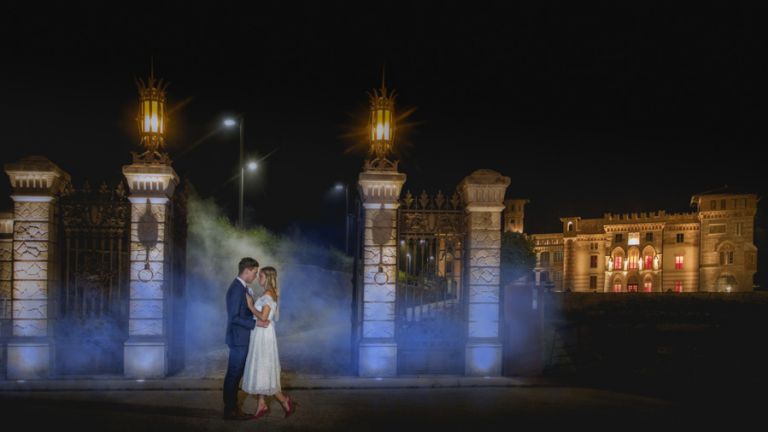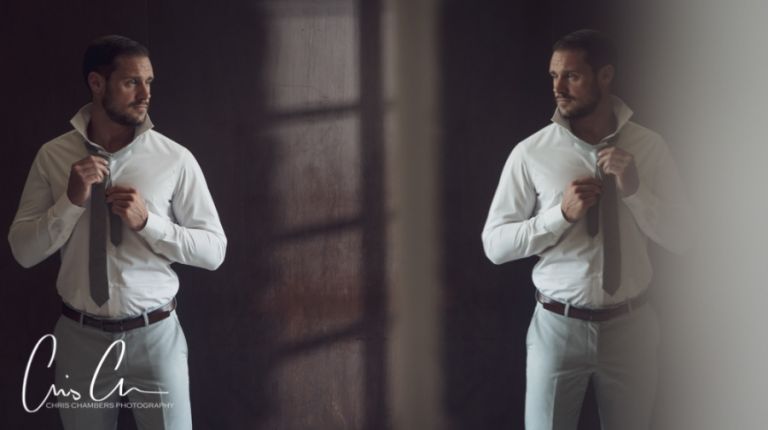 Above and below: Mixing natural light, flash using the environment indoors. We'll look at how we can turn mundane into effective and album worthy images.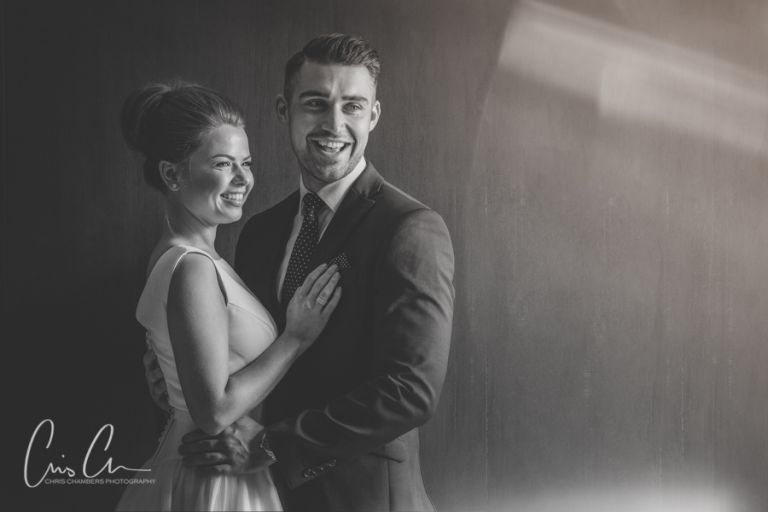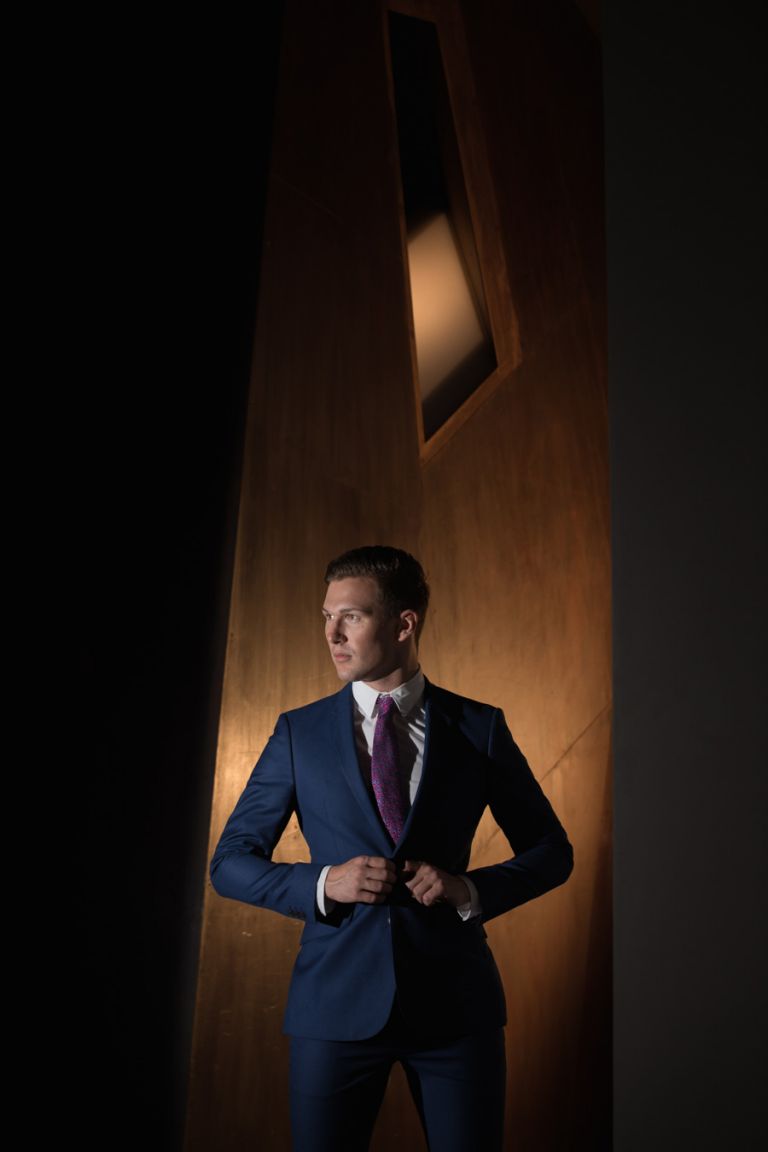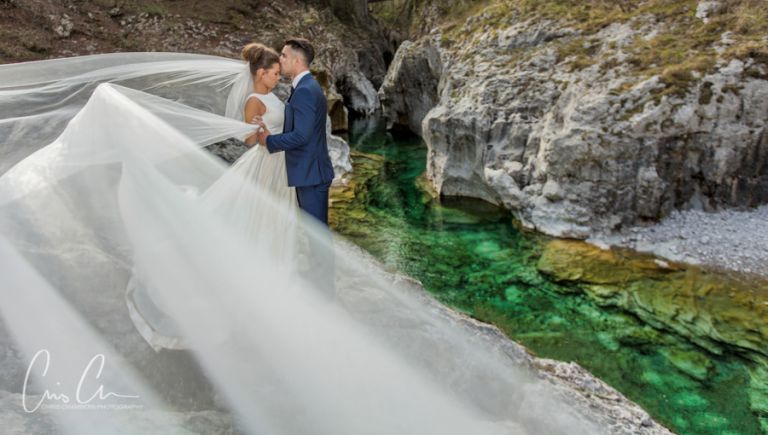 The waterfalls and canyon – An amazing snowmelt river with crystal clear water, narrow canyons and amazing backdrops. We'll shoot a mixture of natural light and off camera flash in this location.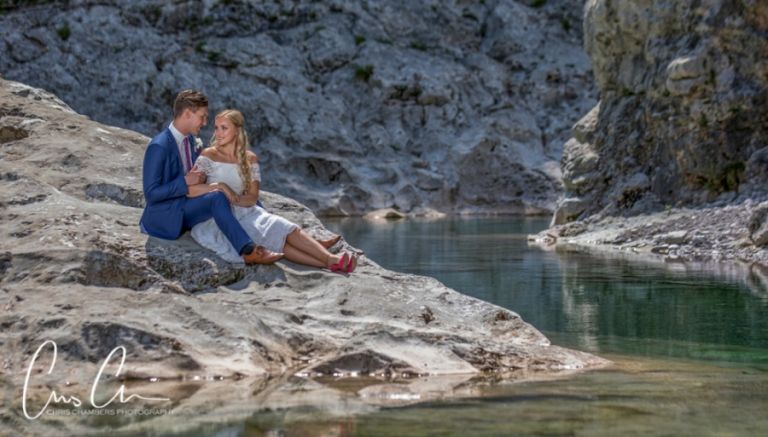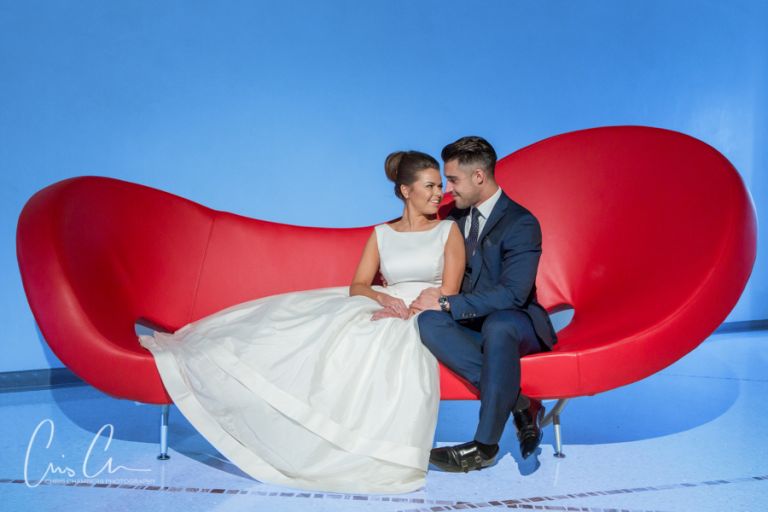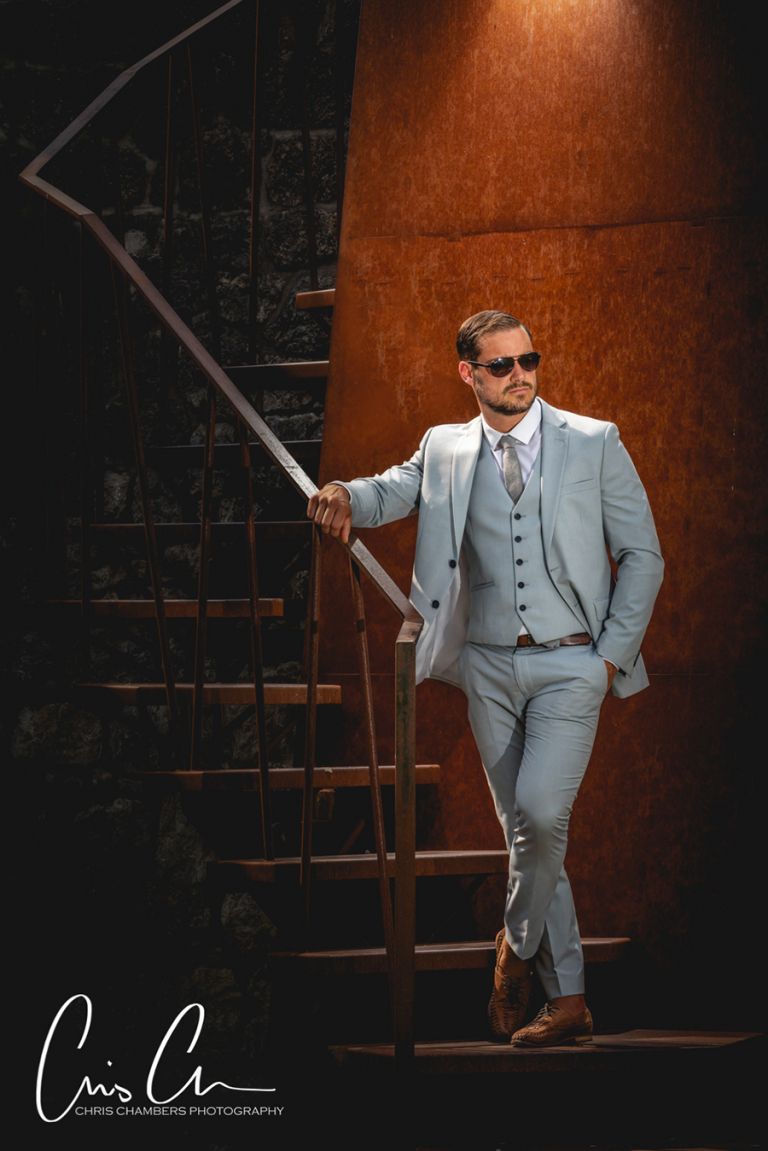 Above and below, shooting in full sun with multiple speedlites. Easy go to settings for camera and flash to enable fast set ups.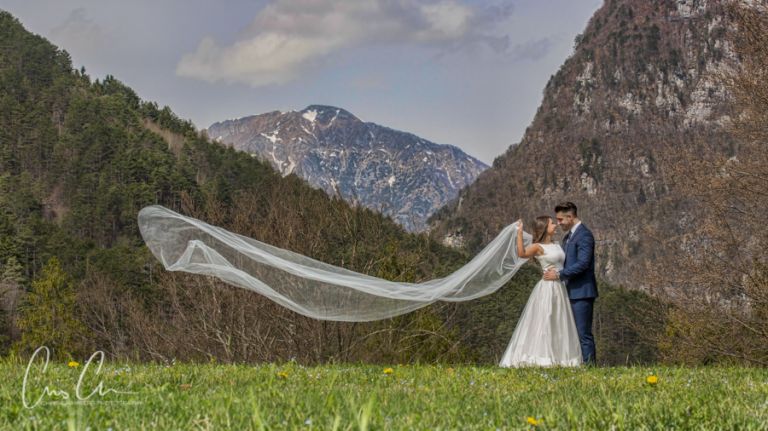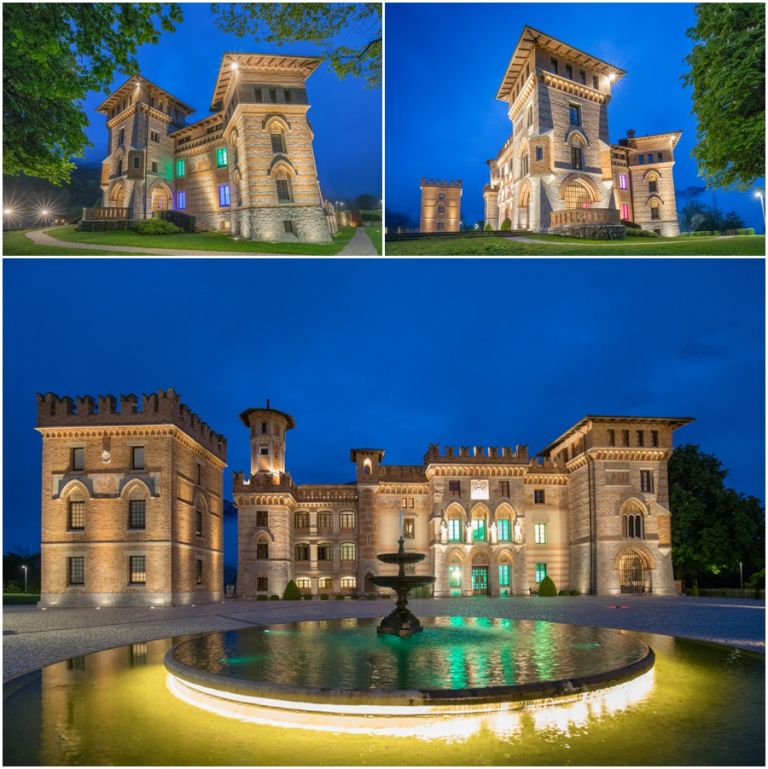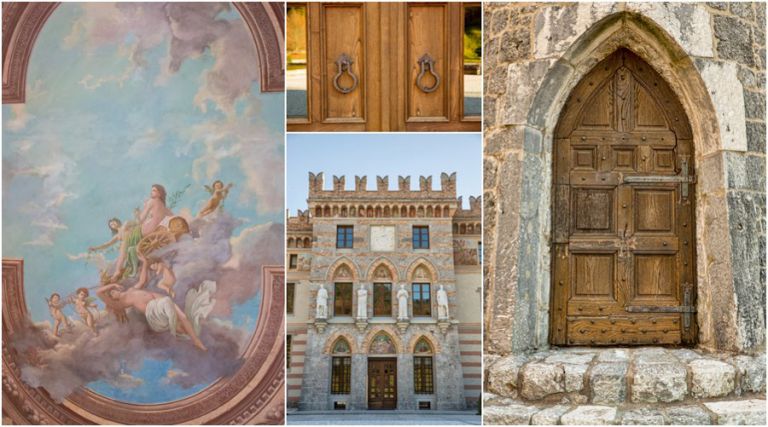 Our workshop will include a visit to the nearby and incredible Graphistudio factory, the worlds largest wedding album production facility capable of producing 500 hand made storybook albums per day.   Even if you aren't yet a Graphistudio customer the attention to detail and workflow within the factory will impress and enthuse you to sell more albums.