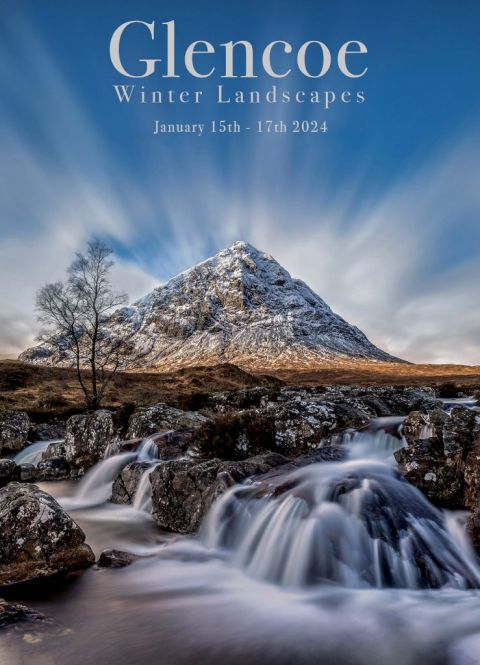 Glencoe Landscape photography training course 
£450 for all three days of photography training
January 15th -17th 2024
Click here to book with a £150 deposit. Limited to 6 photographers
FULLY BOOKED NEW DATE ADDED – CLICK HERE
One of the most magnificent and photogenic landscapes in the UK, Glencoe and the surrounding area is a photographers paradise. During the three day workshop we'll explore the Glencoe valley with rugged mountains, waterfalls and grand vistas as well as heading a little further afield to photograph a number of other stunning locations.
As well as the stunning location of Glencoe with waterfalls, towering mountains and amazing vistas, we also plan to photograph two historic and photogenic castles and the viaduct made famous in Harry Potter.
During the three days I'll be teaching various techniques and methods of work including. 
Landscape composition – using lead in lines, rule of thirds, separation and image structure.
Focusing, hyperlocal distance and maximising depth of field.
Long exposures with the use of filters.
High Dynamic Range (HDR) images with exposure bracketing,
Focus stacking and editing
Creating panoramic images and thinking outside of 3:2 ratios
Time allowing, during one of the evenings I'll demonstrate my editing techniques using Lightroom and Photoshop to edit some of the images from that day.
Light painting, a fun and exciting after dark light painting session (possibly two) using artificial lights and a drone with lights
Each morning we'll be meeting at the Kingshouse Hotel at the top of Glencoe (but you are welcome to select your own accommodation location for the workshop and meet each morning – Accommodation and meals are not included in the workshop). (The workshop is self drive between locations but we usually car share and take just a couple of vehicles). We use main roads which are well maintained in the winter and are regularly gritted to keep them clear and flowing.
Fitness Level Required: 3/5
We'll be working in the mountains, near waterfalls and on beaches. This will involve working on uneven ground and some inclines. A general level of fitness is required for this workshop. Due to the environment of this workshop, a number of locations are not be accessible to wheelchair users.
Photographic equipment required:
A sturdy tripod is essential for landscape photography
Lenses from wide angle to around 70mm.  Lenses with a filter thread are ideal as these allow the use of filters, some extreme wide angle lenses such as 12-24mm don't allow the use of conventional filters.
A cable release for long exposures is an ideal and inexpensive way of activating your camera shutter
Camera rain cover – either a bespoke cover or a simple plastic bag to protect your camera from the element
Filters are available to use on the workshop.
Other recommended equipment. 
Warm and waterproof clothing including hat and gloves
Sturdy waterproof walking boots
Windproof umbrella – not essential but very helpful if the weather takes a turn for the worse.
Torch or head torch
Hotel Recommendations
There's an abundance of hotels in the area with vastly varying prices and levels of comfort. one of the best and our meeting point will be the Kingshouse Hotel located right in the heart of Glencoe and within walking distance of several waterfalls and stunning mountain views. You are welcome to choose your own hotel and I can help with recommendations to suit your requirements.
Some of our images from previous workshops.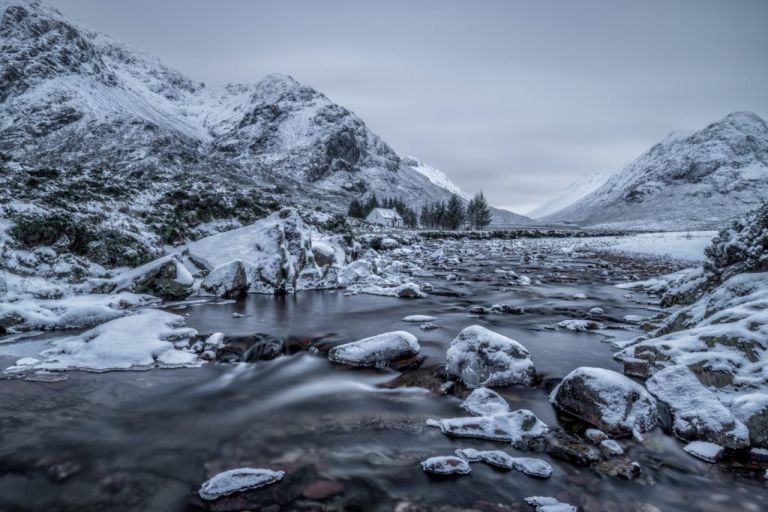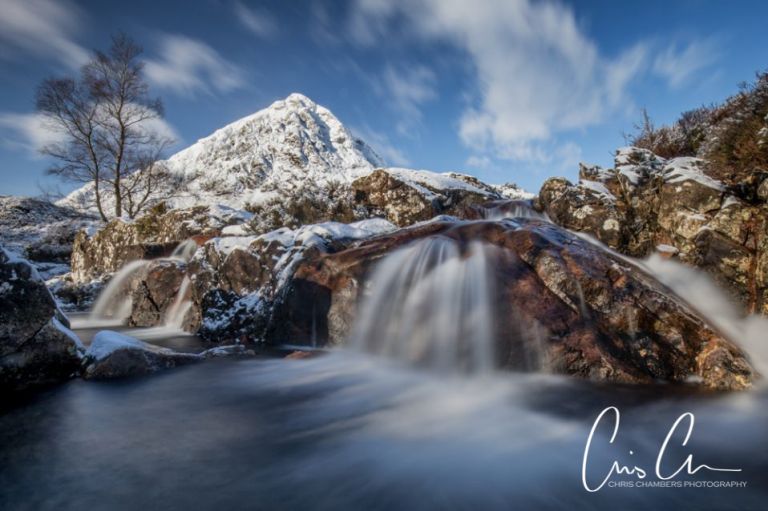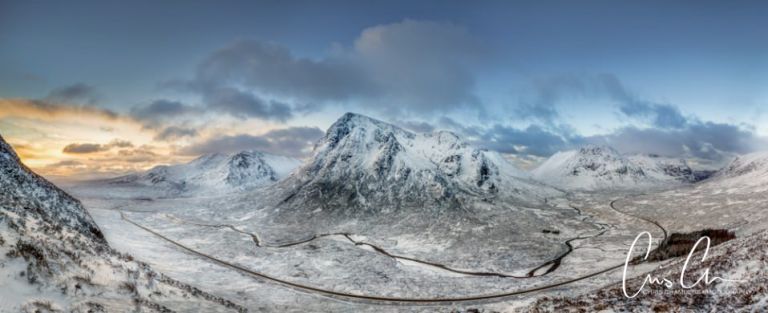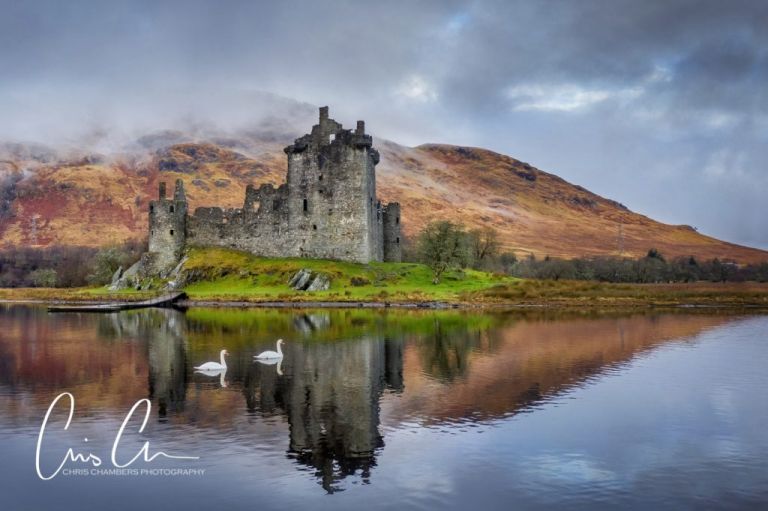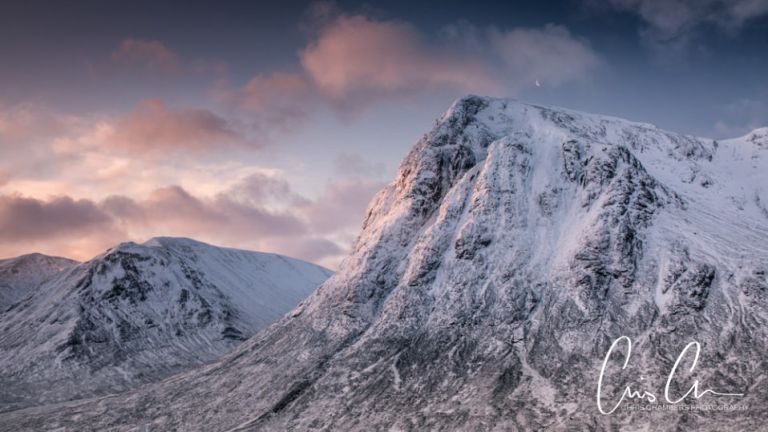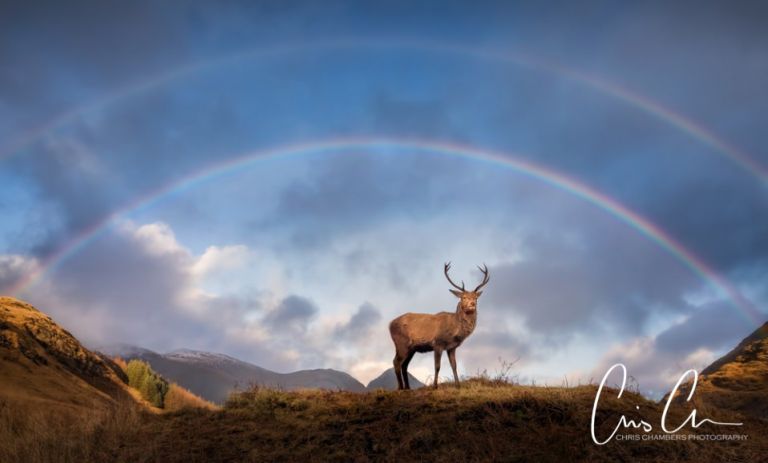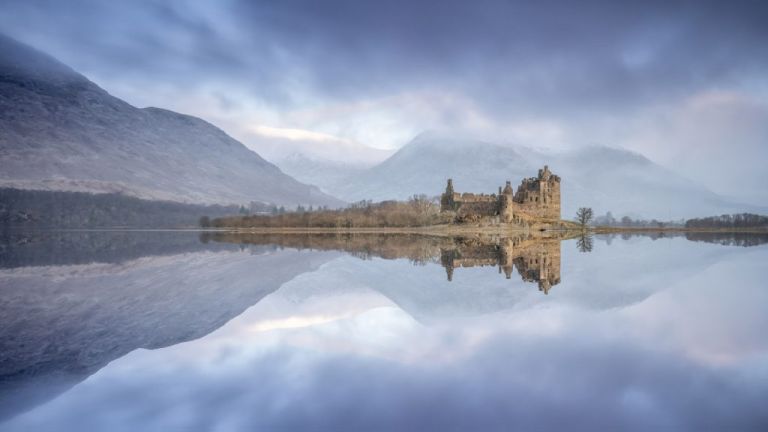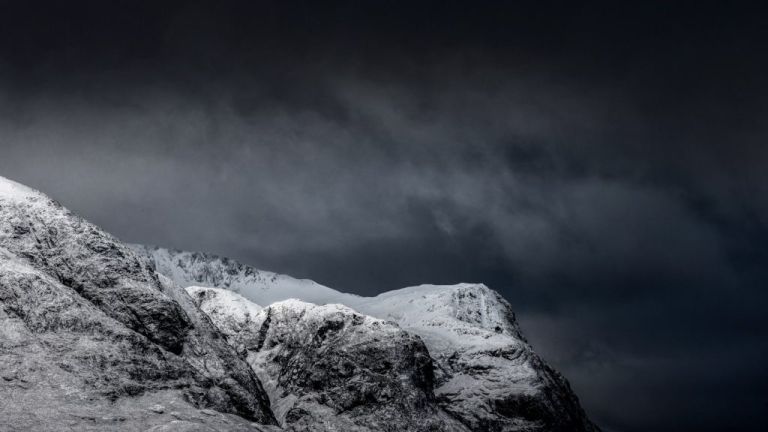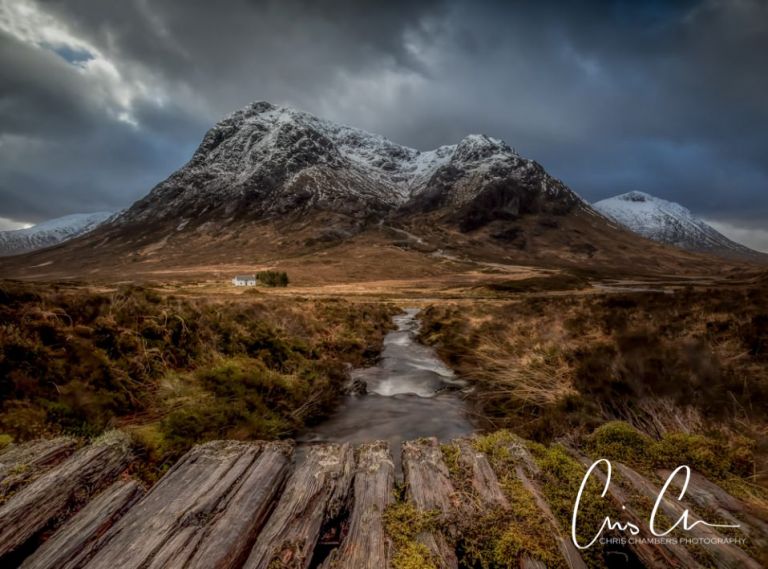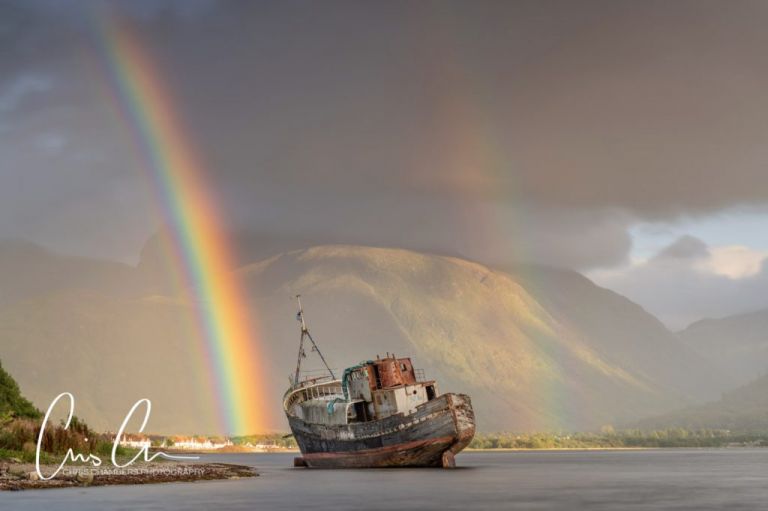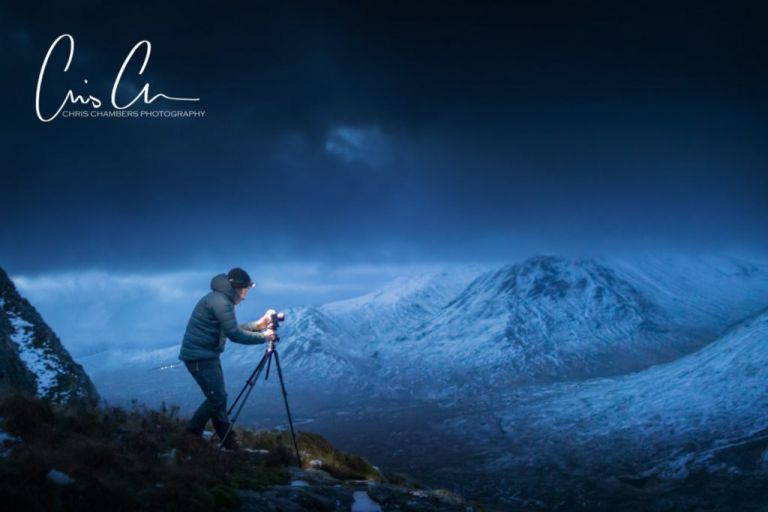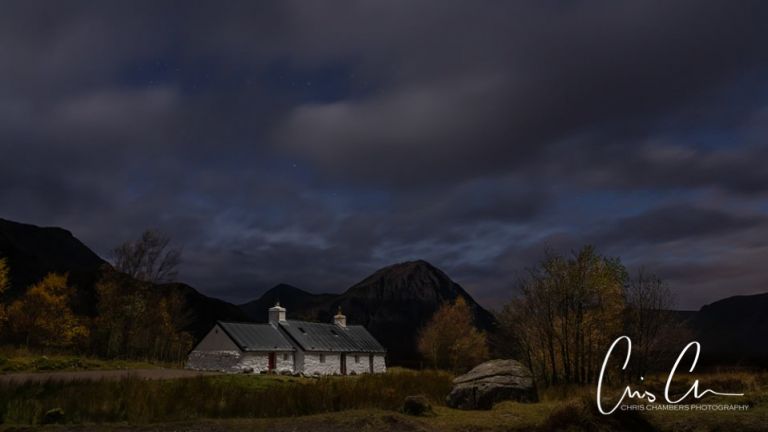 Above and Below: Weather permitting we'll venture out after dark to Light Paint, using LED lighting and a drone equipped with lights we'll create a number of after dark landscape photographs in and around Glencoe.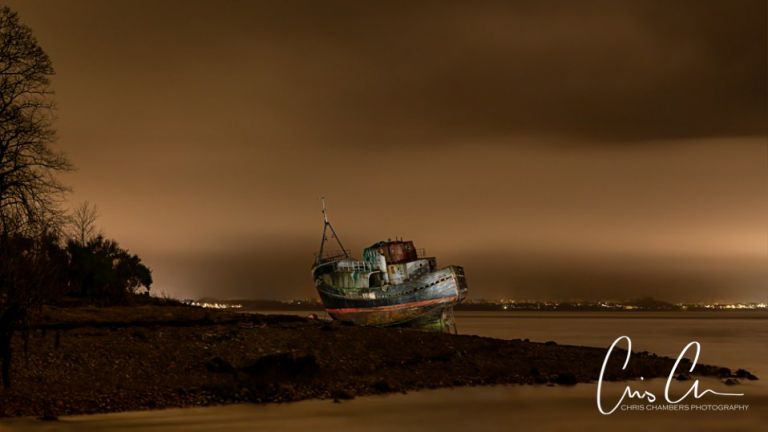 ---
Glencoe landscape photography workshop and training course January 2024.